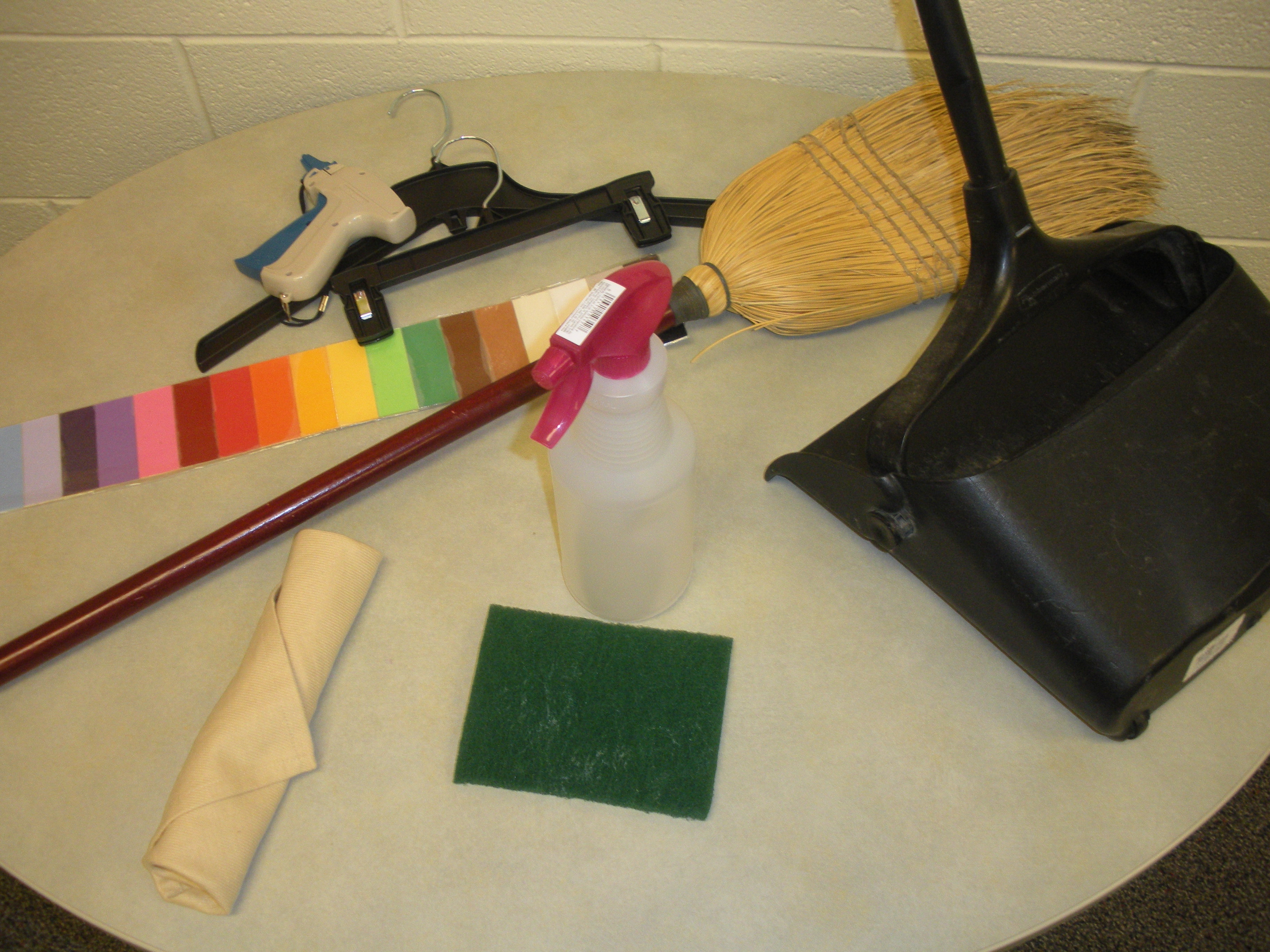 The concept of the Career Awareness class is to provide students with a basic overview of Lutz School and to focus on the direction that each individual student would like to pursue for their long term educational and life goals.  Self-reflection and self-analysis opportunities assist students in understanding themselves and possible paths they may take while at Lutz School.  This class also highlights the focus and expectations of each Lutz classroom. In addition, students are able to practice many different types of work skills that are taught at Lutz through Community Based Instruction (CBI) and classroom visits.
---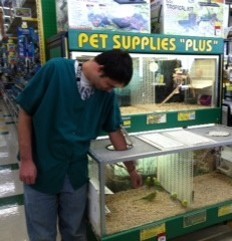 Personal-social skills, employment and independent living is the focus of this class. Students will learn employability skills such as resume writing, interviewing, self advocacy, job search and job specific skills. They will also explore and research various jobs of interest. Nutritional Meal planning, money, and time management will be taught. Students will spend a minimum of 50% of their time in the community. Students who enroll in this class should be interested in being employed and learning about residential options. Students will be exposed to the utilization of the S.M.A.R.T. connecter for transportation throughout the community.
---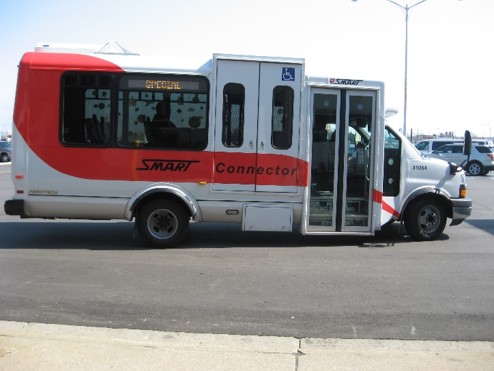 Students enrolled in this program report directly to an off-campus site. The goal of Community Transition is to engage students in work experience, facilitate job training, maximize each student's potential for competitive employment and integrate weekly recreational and leisure activities. Students travel to and from work sites on public transportation with staff support.
---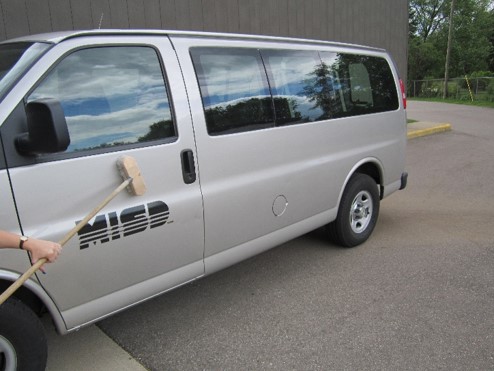 The emphasis of this program is that students demonstrate knowledge and skills necessary to perform cleaning-oriented maintenance tasks at public and private off-campus work locations. Students learn to complete tasks in safe, timely, productive and quality fashion. Students also run an on-campus car wash one day per week which involves finding customers, collecting money and counting profits in addition to performing quality vehicle cleaning.
---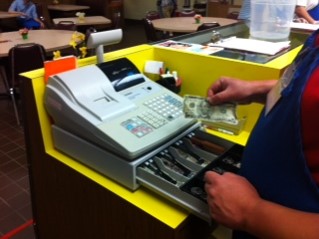 Students enrolled in this program learn skills needed for employment in a restaurant. Knowledge of fast food preparation, customer service and proper use of equipment is gained by operating the Taste Bud Restaurant in Lutz. Students learn to practice kitchen safety and to apply sanitary methods in the preparation of food. This program is inspected by the Macomb County Board of Health and meets all requirements of a commercial restaurant.
---
Food Prep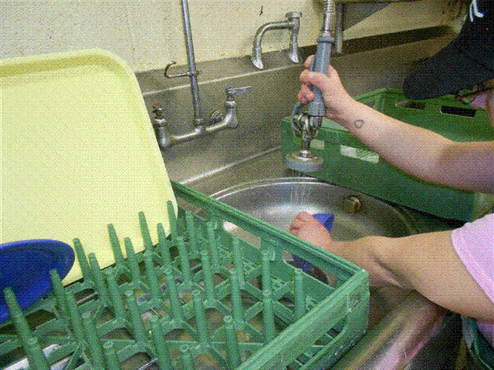 The goal of this program is to train students to work in both domestic and commercial kitchen situations. Students acquire skills needed to operate and maintain a kitchen. They practice kitchen safety and apply sanitary methods of preparing food and handling materials, including a commercial dishwasher. This program is also inspected by the Macomb County Board of Health and meets all the requirements of a commercial restaurant.
---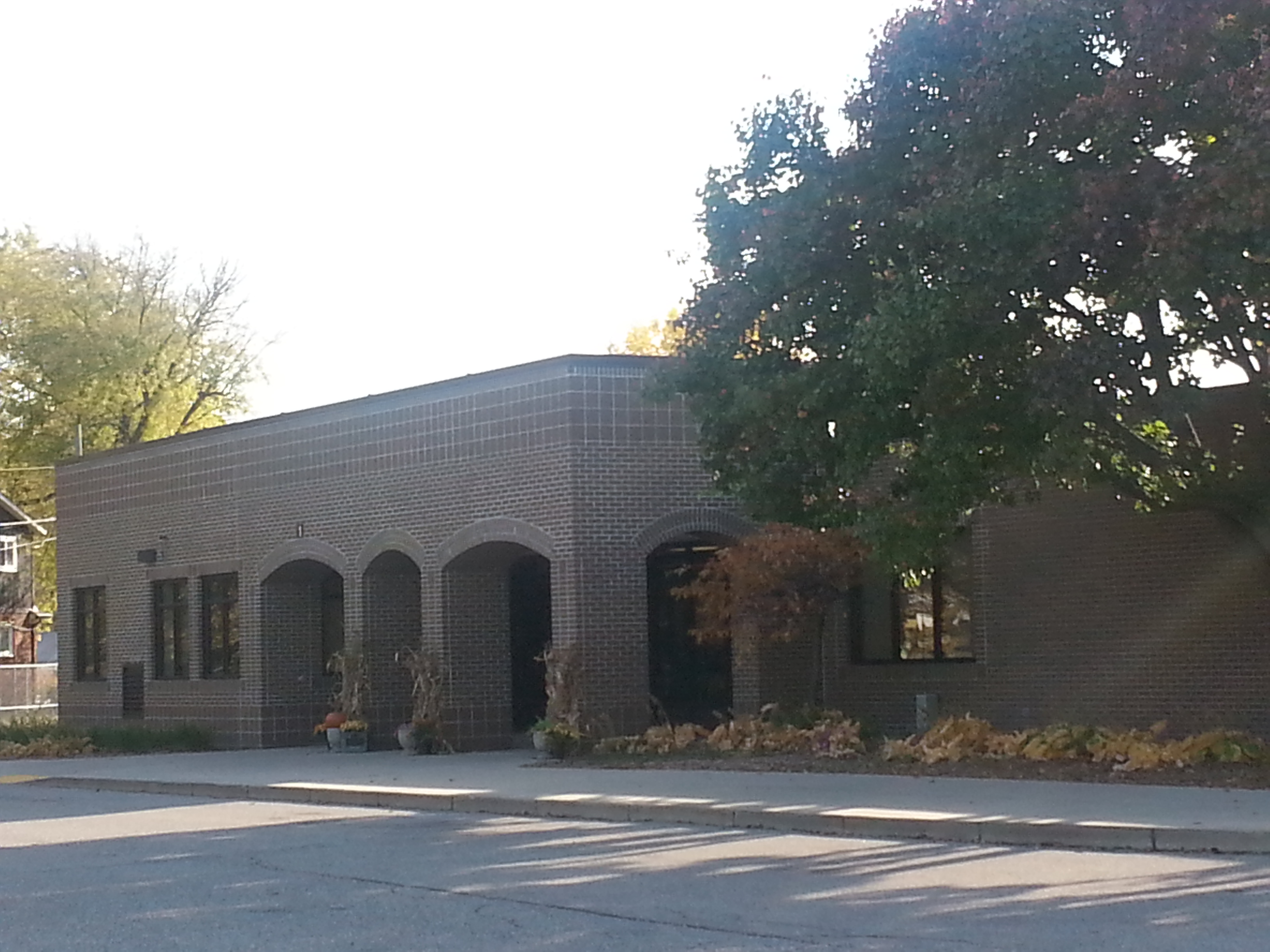 Students are offered a basic blend of recognizing survival words/ money skills; time management; sorting and packaging various materials; working limited time doing custodial work at local churches; learning cooking skills in the classroom and participating in Community Based Instruction trips twice every month.
---
Greenhouse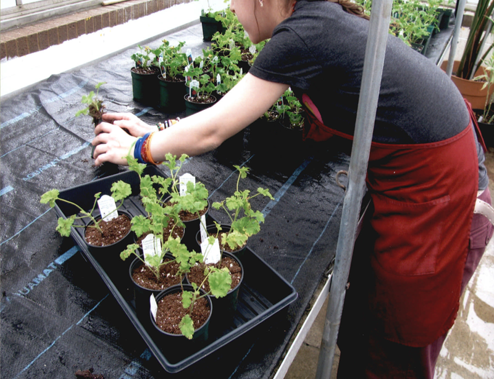 Students participate in various indoor and outdoor planting projects and garden maintenance activities. Using appropriate gardening and landscaping tools, students plant from seed and plugs, build flower and vegetable gardens, rock gardens, ornamental shrubs and trees. Greenhouse students craft a variety of decorative arrangements for numerous school districts, social and community activities to support school fund raising activities.
---
Class work consists of: the use of power lawn equipment (lawn mowers, weed trimmers, blowers, etc.), shovels, rakes, clippers and everyday tools. Students mow the lawn, weed and plant trees. Safety, maintenance of equipment and small engine repair is taught. The making of concrete patio blocks and cement garden urns is also a component of the class. Other jobs include composting and recycling of cans, plastic, glass and paper.
---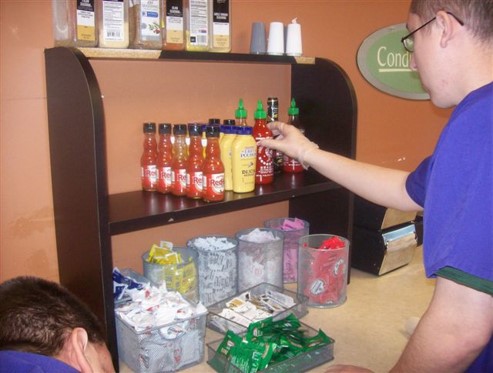 A variety of jobs are performed by the students at a major local hospital four days per week. Students clean the cafeteria, waiting rooms, conference rooms and hospital grounds. They are trained in appropriate cleaning procedures, equipment usage, safety and chemical handling in addition to acceptable behavior in a work setting.
---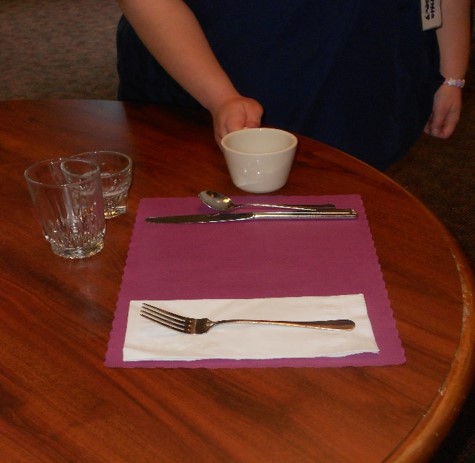 This program prepares students for a variety of jobs within a nursing home or similar care facility. Activities are integrated with in-school training and community based experience. Supervised by both Lutz and nursing home staff, students help with the daily routine. Some of the jobs students receive training in are: working in the kitchen. activities area, beauty shop and transporting patients in wheelchairs to and from the dining room for lunch.
---
Laundry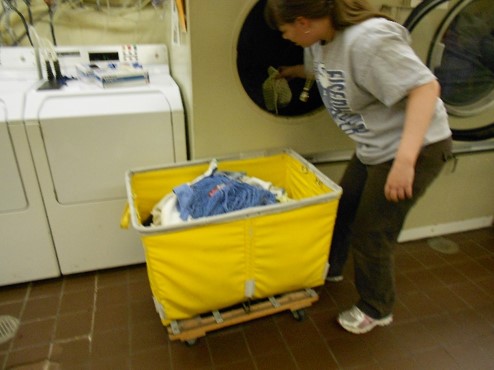 Students are trained in the operations of laundry equipment and related processes which would be used in a small to medium sized commercial laundry. This type of service might be found in nursing homes, hotels, hospitals or schools. In addition to providing laundry services to Lutz, this program provides services to MISD center programs and other Macomb County schools. Funds are generated by providing laundry services to non-school customers.
---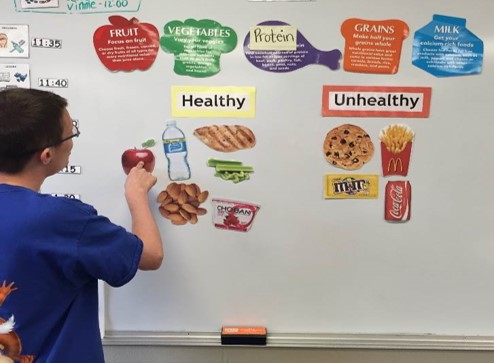 This class addresses all areas of transition: vocational, community participation, recreation and daily living. Students will learn skills that are needed prior to enrolling in community based or crew classes. Students will spend the majority of their time on campus developing skills that will enhance their independence in the community and work place. Students work on functional academics, basic cleaning, daily living skills, etc. The students participate in community based instruction twice a month.
---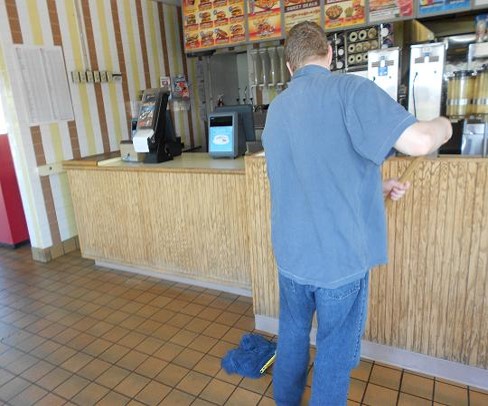 This program operates off-campus four days a week. Four different training/work sites are utilized. Students perform, with minimal staff supervision, a wide variety of custodial tasks, both indoors and outdoors. The goal is to simulate real job situations in order to better prepare them for actual employment upon completing that program at Lutz.
---
Production and Assembly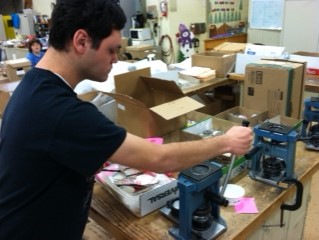 In this class, students are provided many and varied real work situations. Primary activities include: manufacture of wood products that are for sale; Ellison Die Press operation; promotional/seasonal button making and various clerical experiences. In addition, outside companies contract with this program thus offering the students experience in small parts assembly and packaging.
---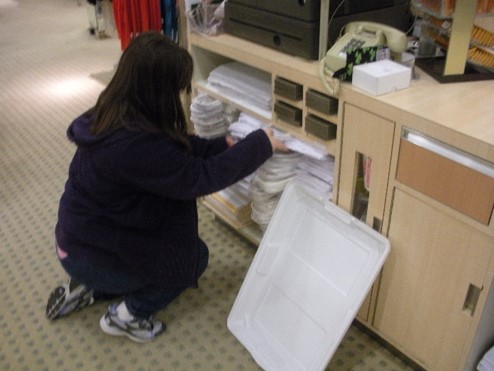 Students in this program work four days per week in various departments of two major retailers at a local mall. In-class instruction is combined with Community Based Instruction to assist the students in learning the proper social and vocational skills needed for employment in a retail environment. Employment and independent living are the two goals of this class.
---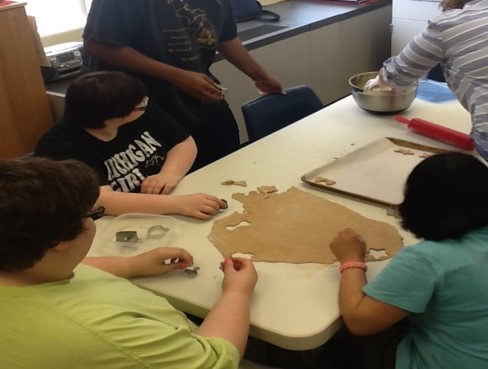 The goal of this program is to teach students the life skills they need to transition from school to adult life at home. Students engage in a variety of academics and daily living skills such as money management, hygiene and meal planning and preparation. They run the Lutz "Healthy Snack Store" and the Point Store as well as the Lutz library. Once a week they work at one of MIPPS centers. Students participate in Community Based Instruction on a weekly basis.
---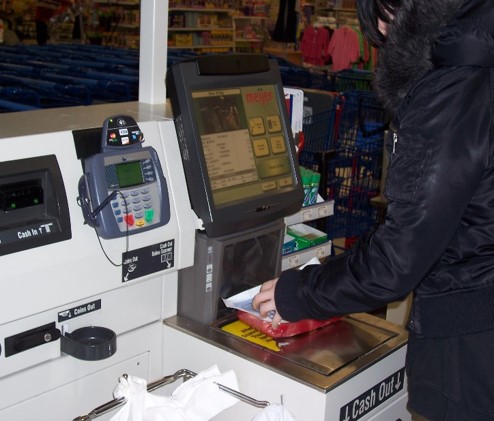 Adult life habits and attitudes are stressed in this class. Team work is taught through contract work brought into the classroom; independent living skills are taught through various activities including weekly lunch preparation. Work skills are taught at two different off-campus work sites as well as maintaining vending machines in school. Community Based Instruction is accomplished through weekly trips for both recreation as well as purchasing items for the school vending machines. Basic academics are addressed daily.