Career Awareness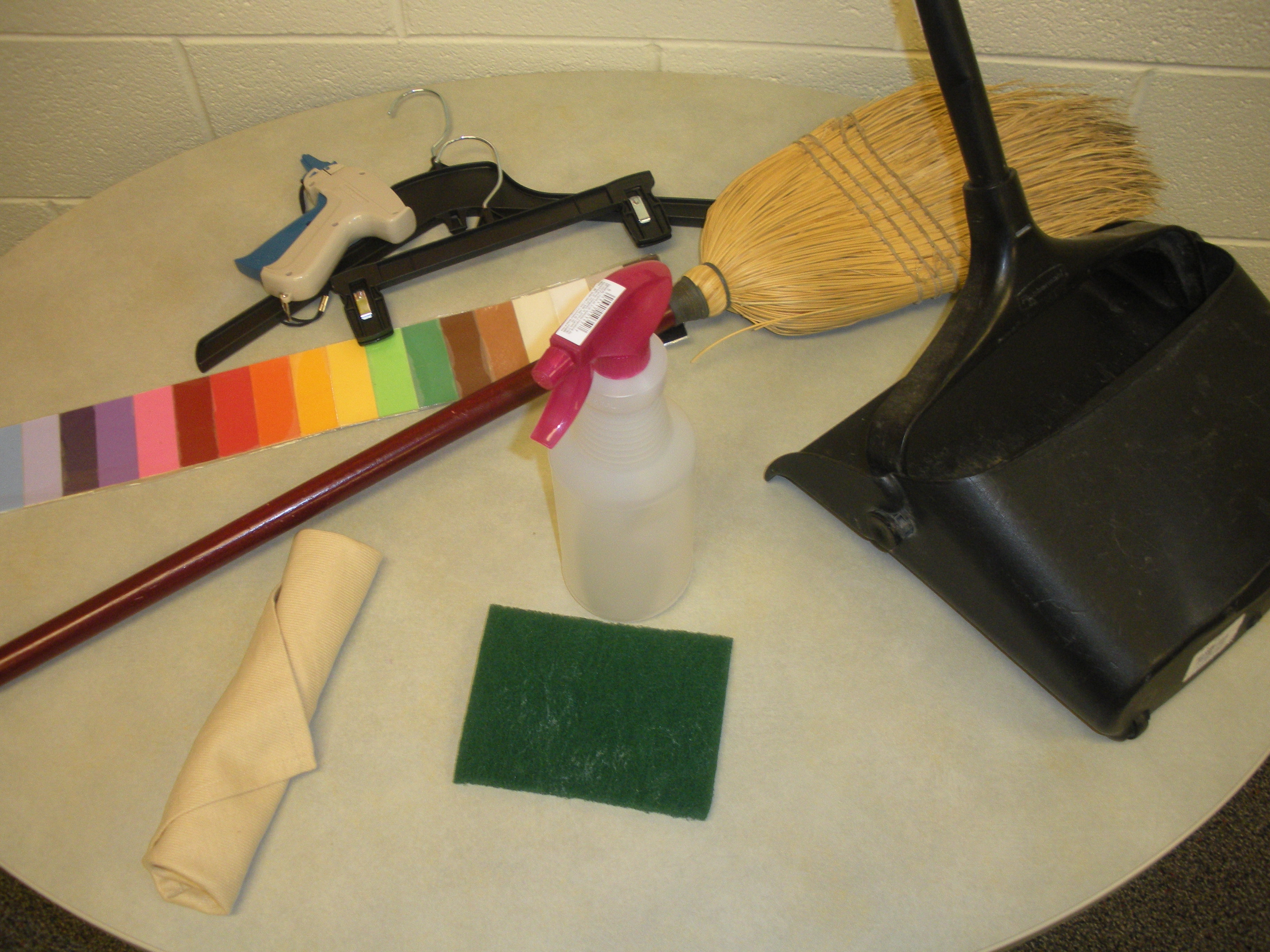 The concept of the Career Awareness class is to provide students with a basic overview of Lutz School and to focus on the direction that each individual student would like to pursue for their long term educational and life goals.  Self-reflection and self-analysis opportunities assist students in understanding themselves and possible paths they may take while at Lutz School.  This class also highlights the focus and expectations of each Lutz classroom. In addition, students are able to practice many different types of work skills that are taught at Lutz through Community Based Instruction (CBI) and classroom visits.
---
Community Prep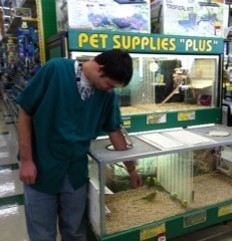 The focus of the Community Prep classroom is to prepare the students for transition to competitive employment and adult life in the community. The students experience a variety of work skills and community activities outside of the school setting. The students will practice preparedness, responsibilities, safety, team and independent work skills, interviewing and social skills, along with functional academics. The Community Prep classroom partners with several community businesses to provide training experiences; Pet Supply Plus, Sorrento Pizza, Macomb YMCA, and EA Graphics to name a few. The class participates in a variety of local field trips to work on daily living, money, social, and leisure skills. Student expectations reflect skills necessary to attain and sustain competitive employment and independent living.
---
Community Transition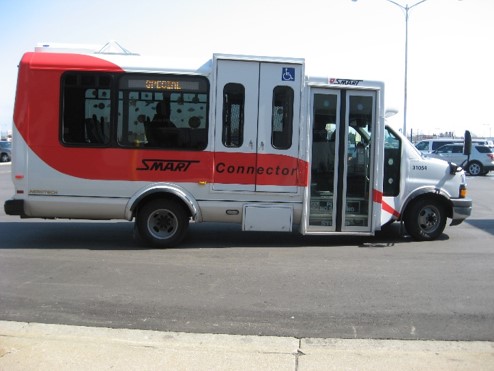 Community Transition is an innovative, off-site community based vocational program offered at Lutz School.  The program transforms education beyond the four walls of the conventional classroom and is located at the Macomb Mall. Safety is an integral part of teaching in Community Transition and safety awareness dominates instruction daily.
 Community Transition offers students a variety of opportunities to gain independence in the following life domains; job training, community participation, daily living and recreation. Students acquire occupational skills by engaging in job training at the following work settings: restaurants, offices, retail stores, service providers, shop work and maintenance work.   Students also learn job application skills, interview skills and resume skills as they gain independence and build self esteem through numerous functional, vocational and adaptive learning opportunities at the CT site and also at a variety of work sites.
 Students also learn mobility skills and learn to access SMART Connectors. Mobility training involves learning to call for a reservation and learning to travel on SMART Connectors to and from familiar destinations, such as from home or from job sites. Students ride public connectors and gain independence in the community with staff support initially, but eventually learn to travel independently. Fixed Route transportation with staff challenges students to learn to follow a bus schedule and observe specific bus routes in the community as they gain knowledge and awareness of public transportation to support independence.
 Students participate in weekly community based instruction.  Appropriate work habits and appropriate social behaviors dominate CBI instruction. Students participate in recreation and leisure activities.
 Students achieve self-awareness through positive communication and develop positive interpersonal relationships by expressing interests, identifying emotions and demonstrating listening and responding skills for effective communication.
---
Custodial Maintenance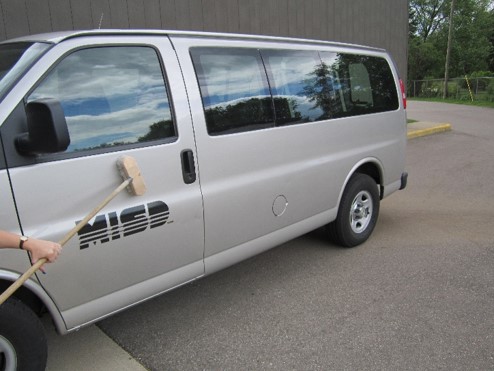 The Custodial Maintenance classroom offers students the opportunity to learn work skills in the community setting.  The main focus of the class is to have students gain skills that increase their independence and employment opportunities.  The Custodial Maintenance classroom is classified as a "work crew" class and goes out to various worksites everyday.  When the students go out to the worksites they learn how to work independently and as a team on a variety of cleaning and maintenance types of work.  Jobs include vacuuming, sweeping, mopping, cleaning bathrooms, taking the trash out, wiping down tables and chairs, cleaning a kitchen, and washing windows.   Custodial Maintenance also provides a car wash service once a week to the staff of Lutz School.  Students wash the outside and detail the inside of the car.  Students also participate in one field trip per semester.  Students considerations include learning to be safe individuals while out in the community, working to complete jobs to a set standard, and learning to be conscientious and responsible workers.
---
Food Prep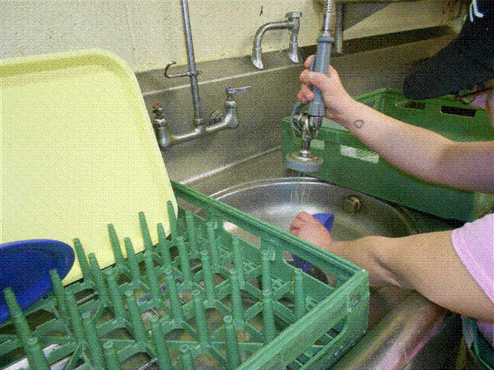 The Food Prep classroom trains students to work in both domestic and commercial kitchen settings. Students acquire the skills needed to operate and maintain a kitchen. They practice kitchen safety, apply sanitation methods, and learn appropriate food handling techniques.  The students learn how to use a commercial dishwasher, triple-sink and appropriate dishwashing skills. Students participate in making simple baked goods and daily small portion menu items for Lutz students. The students will learn how to measure ingredients, count out the appropriate amount of food items necessary to complete an order, assemble the orders, and cook a variety of meals and desserts. Stamina is an important consideration for students in the Food Prep classroom. There can be long periods of worktime (3 hours with breaks and lunch), students will work as part of a team, have good hygiene, wear a hat, gloves and apron at all times and be able to work semi-independently.  Throughout the year the class will work on team building skills, communication skills, safety skills, following verbal/written directions (recipes) and each month we will focus on a specific academic/functional living topic. Functional academics are incorporated as they pertain to food preparation and life skills.  Students learn proper personal hygiene as they pertain to the Health Department standards in a food environment. This program is also inspected by the Macomb County Board of Health and meets all the requirements of a commercial restaurant. The Food Prep classroom follows the Michigan health code, students working in the kitchen must be aware if they are sick, present poor hygiene, or have cuts on their hands/arms in order to prevent food borne illnesses.
---
Fundamentals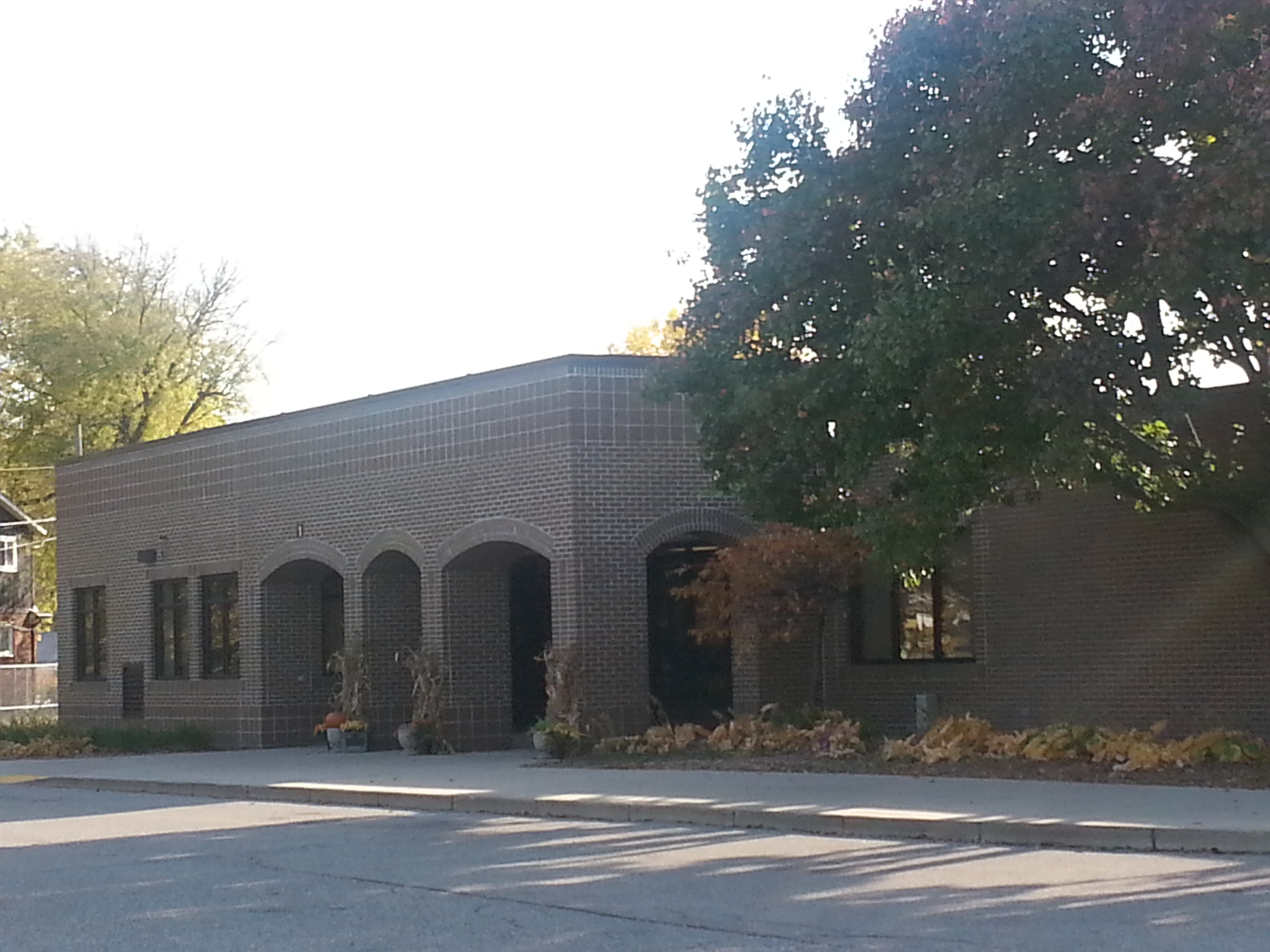 Students are offered a basic blend of recognizing survival words/ money skills; time management; sorting and packaging various materials; working limited time doing custodial work at local churches; learning cooking skills in the classroom and participating in Community Based Instruction trips twice every month.
---
Greenhouse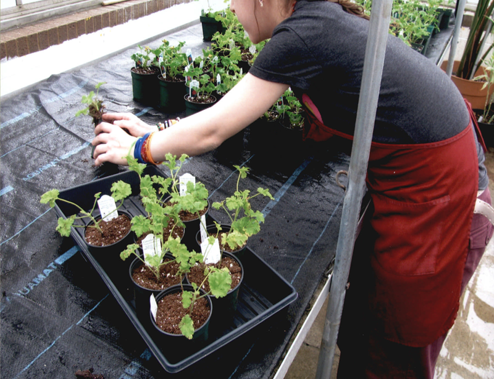 In the Greenhouse Classroom students have the opportunity to work in the greenhouse, where they will be starting seedlings & caring for plants as they grow. Students will also be outside in the gardens; weeding, transplanting, pruning, & caring for the garden plants (vegetables, perennials, and annuals). Students will get dirty when working in the greenhouse and garden.  In addition, the Greenhouse receives requests for a variety of floral jobs where we will learn the basics of floral arrangement. Our main focus in the Greenhouse Classroom throughout the school year is to teach students the five parts of the plant which include the roots, stem, leaves, flower and seeds, the life cycle of plants, & what they need to live & grow.  The greenhouse class has specific skills that are taught depending on the time of year.  In the fall we learn about the seasons & how they affect the life-cycles of plants. We learn about living vs non-living & that plants are living things along with what living things need to grow.  We also learn about the farm to table concept including what parts of a plant we eat. During the holiday season, we have a Christmas Greenery Sale where we make Holiday Centerpieces & decorate Greenery. The winter months are the busiest and most hectic of the year.  The students learn the process for starting seeds and planting hanging planters with flower plugs to grow in our greenhouse.  We start a variety of vegetable & flower seeds are started and grown in the greenhouse all winter for transplanting in the school garden and around the greenhouse outside, as well as having a spring plant sale. Students are also taught about propagation and start several types of houseplants from cuttings.  In the warm spring and summer months the students maintain the garden and the flower beds around the greenhouse and learn about animals, insects, and the weather.  The greenhouse class enjoys bimonthly trips into the community.  We visit several professional greenhouses, florist, nature centers, and conduct several lessons in the fruit and vegetable market to teach the students about the farm to table and what parts of the plant we eat.  When a student at Lutz School is considering joining the greenhouse class it is very important to remember that the students will be working with soil and water inside & outside, they will get dirty! 
---
Grounds and Garden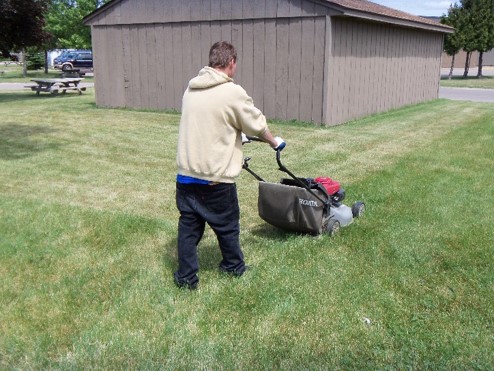 Students will be exposed to activities to promote their community experiences, daily living skills, and skills needed to gain competitive employment. The Grounds and Garden Classroom provides students opportunities to become engaged in daily outside activities. Students learn how to safely demonstrate the use of power lawn equipment, shovels, rakes, clippers and everyday tools, as independently as possible.  This class provides students the opportunity to be part of a crew that travels to Meldrums, to assist with basic outdoor landscape work and to promote student independence.  Students will be responsible for maintaining and growing vegetables in our school garden.  Students will demonstrate the ability to safely use garden tools.  During the colder months, students learn the process from start to finish of creating decorative patio stones and assist in school wide recycling jobs.  Jobs include: traveling to classrooms to pick up recycle goods, shredding, sorting papers, breaking down cardboard and sorting plastic bottles from pop bottles.
---
Hospital Housekeeping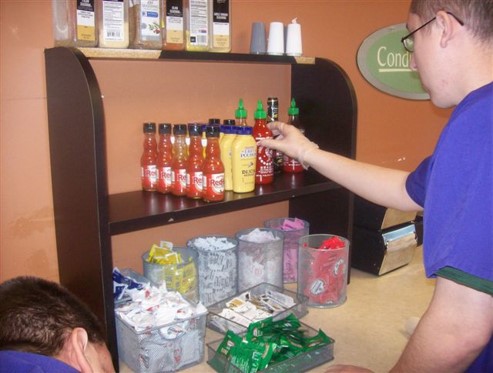 The Hospital Housekeeping classroom offers students an opportunity to work daily in the community at two separate work sites, Henry Ford Hospital and Shelby Nursing Center.  However, because of the pandemic, we are not participating with our students at either site.  Instead, this classroom is learning work skills at both Bobcat Bonnie's (restaurant at Partridge Creek) and Lockwood Senior Living (apartment building for seniors).  Both provide our students with volunteer opportunities that consist of light custodial and maintenance tasks located within these facilities. Students are taught skills in the classroom pertaining to daily living situations, table manners, voice control, social responsibilities, environmental safety procedures and self-advocacy.  These skills are then transferred to other classes in our school that allow for more community work experiences. Some of the students in this classroom are selected to participate in the work study program with Lutz job coaches. 
---
Human Services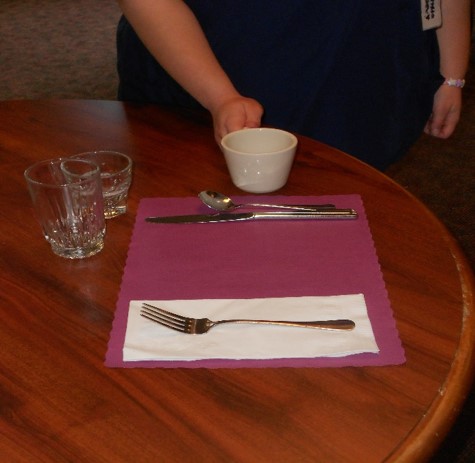 The Human Services class spends the majority of the day in the community at Shorepointe, an assisted living facility and Lockwood, a senior apartment facility.  The students are supervised by both Lutz School staff and facility staff as independence improves. The students are expected to wear a "uniform" daily. This includes black pants and collared shirts.  They are also required to bring their lunch daily. Students will learn how to work independently for periods of time, focus on tasks given, and show respect and maturity while working around the elderly population. Students work both in the senior apartment facility and assisted living facility.  At Lockwood, the senior apartment facility, students set tables, refill supplies in the dining room, do dishes, roll silverware, occasionally serve food to the residents. sweep, mop, vacuum, and dust. At Shorepointe, the assisted living facility, students do dishes, assist with food prep, sweep, mop, dust, vacuum, assist with exercise, deliver the daily chronicle to residents and set up for social events. Student endurance is an important consideration for this class, often students will work up to 3 hours on their feet with breaks as needed.
---
Laundry
The laundry classroom offers a wide variety of vocational skills that will enhance the student's independence in the community and work place. Students in the laundry classroom are trained in operating laundry equipment and all related processes which can be used in a small to medium sized commercial laundry business. They learn procedures for handling clean and dirty clothing, sorting, folding, hanging and buttoning techniques. Student's will learn to master a laundry task from start to finish, working as a team, asking for help, and increasing independence and quality of work.  In addition to providing services to Lutz, this program provides services to other MISD center programs and non-school customers. The paraprofessional in the room delivers items to our center program buildings with assistance from students from the laundry class. The laundry class also has a work site at Martha T. Berry, which allows the students to practice the skills learned in the classroom at a vocational setting. Our training will better prepare students for real life situations and/or actual employment upon completion at Lutz.
---
Life Skills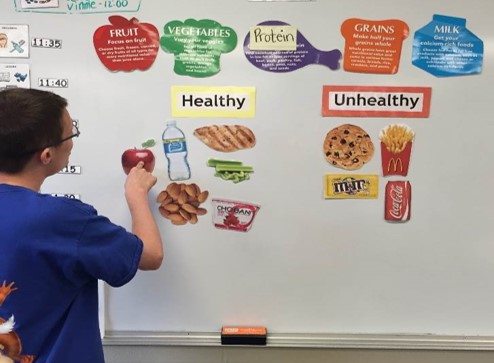 The Life Skills classroom focuses on equipping students with daily living skills to increase independence in school, at home, and within the community. Students develop basic skills to prepare them for future opportunities in other Lutz classrooms throughout the building. Students work on functional academics, hygiene/grooming skills, safety/first aid awareness, cooking skills, making healthy food choices, and exploring ways to stay physically active. We have one worksite. Our classroom works at a local church on Wednesdays. Our worksite allows students to practice simple cleaning and organizing tasks out in the community and will help prepare them for future classes. Students also participate in Community Based Instruction (CBI) trips where they concentrate on displaying appropriate social skills in a variety of public settings. Students will learn skills to enhance their overall quality of life
---
Maintenance Crew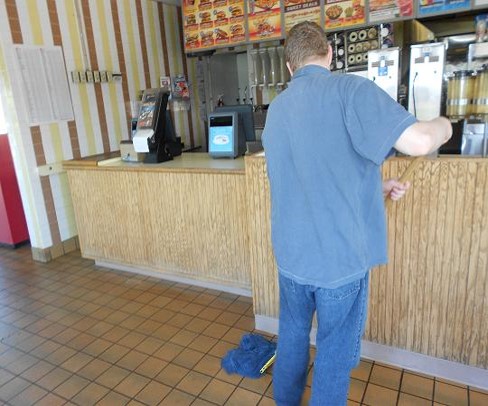 The Maintenance Crew classroom offers students the opportunity to gain career/employment skills and post-secondary education/training skills by utilizing several different work sites for a few hours, everyday. At the work sites, the students are trained in and engage in a variety of custodial tasks such as vacuuming, sweeping and mopping, washing windows, cleaning tables, taking out trash, and cleaning bathrooms. Students also have the opportunity to participate in a few different field trips during the year. The primary goal of the Maintenance Crew class is to simulate real job situations in order to better prepare students for actual employment upon completion of Lutz. Students will learn to adhere to proper safety guidelines, follow given directions from staff, accept assigned tasks, develop stamina to complete assignments, and independently report to supervisor.
---
Production and Assembly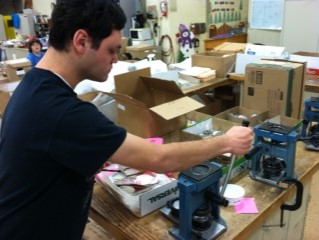 The Production and Assembly class offers a wide variety of vocational tasks that keep students engaged and active throughout the course of the day. Students work in production teams developing products for outside agencies. These production teams allow students the opportunity to develop team working, communication, organization, and counting skills. Students participate in Community Based Instruction (CBI) in which they visit a variety of businesses and receive first hand experience of their production processes. Production and Assembly also completes numerous wood making projects during the course of the school year. Students learn basic wood making skills as well as how to safely and effectively operate tools in the wood shop. Students leave Production and Assembly with a greater sense of personal pride, respect for others as coworkers and teammates and the ability to work as a team.
---
Retail Support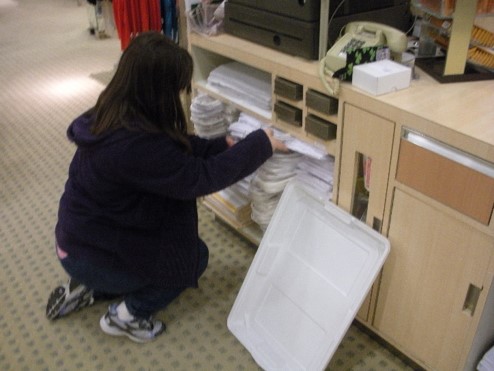 The Retail Support classroom offers a diverse blend of jobsite participation in three distinct community settings.  The majority of the school day is spent at worksites while the school portion of the day involves lessons in life/social skills, reading and writing.  Students learn a variety of retail skills including but not limited to restocking supplies, processing new clothing, hanging clothing, straightening clothing, etc. Students spend their days at a major department stores at the local mall and. At their worksite they are on the floor of the store straightening, organizing and stocking merchandise with some exposure to the general public. Stores are open when our students are there. Student will learn to take on responsibility, develop endurance, stamina, and maturity.  Students will also learn to work with a team member(s) cooperatively.
---
Transitional Needs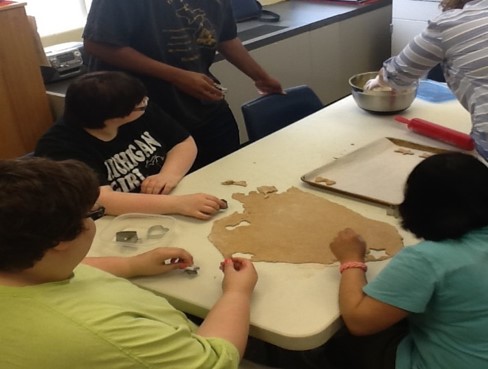 The goal of this program is to teach students the life skills they need to transition from school to adult life at home. Students engage in a variety of academics and daily living skills such as time, money, weather, hygiene and meal prep. Twice a week the students go out to our classroom worksite, Northside Church where we work on custodial skills such as vacuuming, cleaning windows, dusting and emptying the garbage cans.  We also run the juice cart here at school daily and make dog bones that we sell throughout the school.  The students work on and identifying what quality work looks like, focus on working together as a team, work on the ability to notify their supervisor when they have completed a task and asking for help when needed. The main focus of the juice cart is for students to communicate appropriately with customers, count money, stocking and shopping for items. The students shop weekly at Sam's Club or Meijer's for necessary items. Students also participate in Community Based Instruction.
---
Vocational Readiness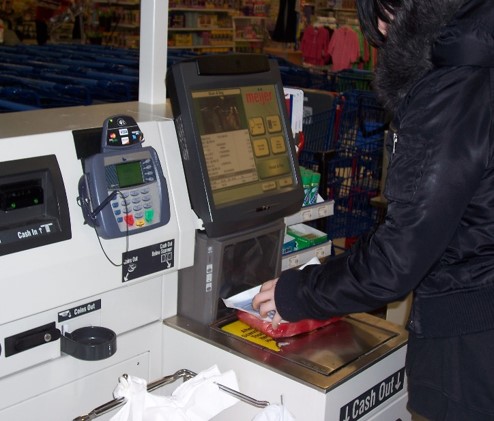 The Vocational Readiness classroom is designed to teach students the basic skills of independent work both in the classroom and out on the worksite. The students learn how to deal with life situations as well as handle problems independently. Classwork includes functional academics geared to each student's level. Filling out job applications, writing personal information, learning iPad and computer skills, counting money and developing good work habits are just a few of the important topics we focus on. This class goes to 2 work sites each week. At these work sites they perform custodial skills (vacuuming, washing tables and chairs, and cleaning windows). The goal for each student is to teach them the skills to work independently and to do quality work. Another important job in this class involves the Lutz Snack Store. This room runs the store and teaches the students important jobs such as communicating appropriately with customers, counting money, stocking and shopping for items in the store, and working well with others. The students shop bi-weekly at Sam's Club for necessary items. Cooking simple meals is also taught in this class. Every other week, students prepare a meal to cook for lunch. This process includes preparing the menu, shopping for items at the grocery store, table setting, using good table manners as well as cleaning up. Twice a month, students also participate in Community Based Instruction (CBI) where they learn about their community and practice the skills they learn in the Vocational Readiness classroom. 
---
Wildcat Cafe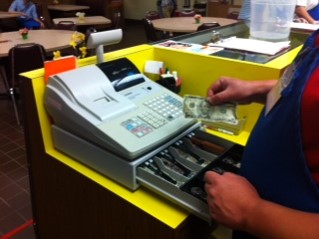 The Wildcat Cafe classroom offers a blend of career/employment skills and functional academics. This program is a State of Michigan licensed restaurant inspected by the Macomb County Health Department.  Students learn a variety of basic safety and food preparation skills that they can use for employment or daily living.  Students assist in making homemade soups, sandwiches, specialty salads and catering entrees.  Students learn to wash, chop, slice and cook a variety of meals.  Students also develop the ability to use an industrial fryer, stovetop, toaster oven, and coffee maker. They learn proper food handling procedures and safe use of knives, peelers, hot burners, hot oil, and professional ovens. Functional academics are developed by utilizing measuring utensils, reading recipes, taking menu orders, and managing the cash register. Student should be able to work independently or semi-independently with minimal staff supervision.  Other classroom considerations include being able to work as part of a team, appropriate customer service skills, good hygiene practices, stamina to stand for long periods of time (3 hours) and good communication skills. The Wildcat Café classroom follows the Michigan health code, students working in the restaurant must be aware if they are sick, present poor hygiene, or have cuts on their hands/arms in order to prevent food borne illnesses.