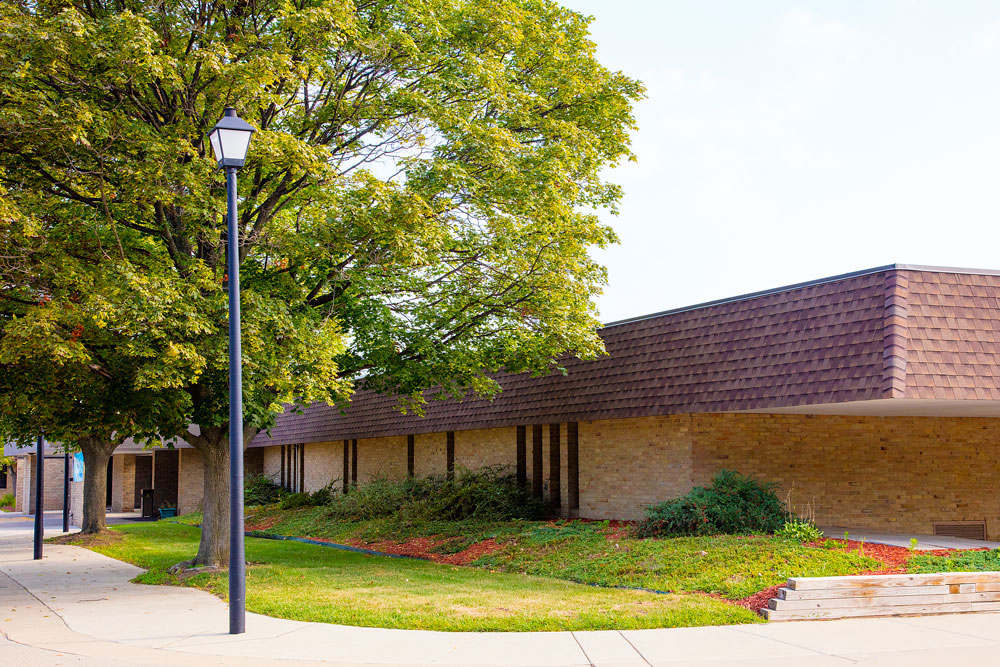 About our School
Glen H. Peters is one of two programs in the Macomb Intermediate School District serving students with moderate cognitive impairments (MoCI), severe cognitive impairments (SCI) and severe multiple impairments (SXI) from age three through twenty-six years of age.  Eligible students reside within the 9 northern most resident public school districts in Macomb County.  Students are referred to our program through their local resident school district.  
Glen H. Peters provides a comprehensive educational program in a caring and supportive environment.  An educational team evaluates the student's abilities in the areas of gross motor, fine motor, self-care, language and academic skills: math, reading, science and social studies.  An individual Educational Plan is written to meet the needs of each student.  Long-range goals and short-term objectives are developed and progress is continually monitored.  Program activities include swimming, bowling, adaptive physical education, vocational activities and community-based instruction.
Staff assists our students with transition planning in anticipation of program completion.  Students complete our MoCI program at the age of 18 and typically go on to Lutz School for Work Experience (also operated by the Macomb ISD).  Glen H. Peters provides education services to students in our SCI and SXI programs until the age of 26.
The school is open for instruction year round for students in our SCI and SXI programs.  A full school day is provided for students ages three through twenty-six.
Peters Panthers
Fun times & special events at Glen Peters.  View individual Classroom Pages, read classroom news, and enjoy some Kodak moments!

Follow the link to our Parent Page for information about our PBS program and to learn about our wonderful parent group & how you can get involved.       
Outstanding Services
Caring and experienced staff members provide many services for students at Glen Peters School.  Click on the links to learn more about each department and the services they provide... .                                                                                                                

Adaptive Physical Education

School Psychologist

Physical & Occupational Therapy                         
Location
46650 Heydenreich Road
Macomb Township, MI 48044
(586) 465-6251