Teaching Michigan's State Academic Standards is test prep for the M-STEP, but what else can we do to help our students be successful on our state assessments? 

PRACTICE WITH RELEASED ITEMS!
ONLINE CAT PRACTICE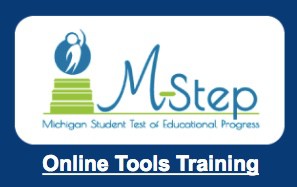 PAPER-PENCIL ITEMS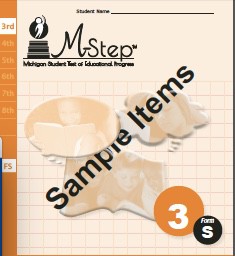 M-STEP Paper/Pencil Items
SMARTER BALANCED ITEMS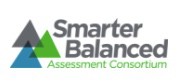 Many questions on M-STEP are from the Smarter Balanced Question Bank, so if you are looking for additional practice items view the
Smarter Balanced sample items
.
*Note performance tasks are no longer part of M-STEP.
WHAT IS NEW?
Find up-to-date information at the Michigan Department of Education's (MDE) website for the Michigan Student Test of Educational Progress (M-STEP).
ADDITIONAL RESOURCES FOR
PASSAGE BASED WRITING (PBW) ESSAY
NEBRASKA PBW EXAMPLES

VIDEOS

Short videos on text dependent questions and close reading in the classroom
WRITING EXEMPLARS

www.corestandards.org/assets/Appendix_C.pdf
Achieve the Core
STAFF OR GRADE LEVEL REFLECTION AFTER VIEWING RELEASED ITEMS
What skills do our students need to be successful on M-STEP?
Are there any instructional shifts we need to make to help our students be successful?
ONLINE TOOLS TUTORIAL

To ensure students understand and are familiar with all the online tools available, it is recommended students participate in the 
ONLINE TOOLS TUTORIALS
 before taking M-STEP or Mi-Access.
The ONLINE TOOLS TUTORIALS are short videos that go over each tool and can be viewed individually or as a whole group. Viewing the M-STEP videos will take approximately 25 minutes, but for grades 7 & 8 there is an additional 13 minute scientific calculator video.
GUIDE TO STATE ASSESSMENTS
For more information on Michigan State assessments, including testing dates, grade levels tested and estimated testing time, see 
Guide to State Assessments.
For any additional information go to MDE's Assessment & Accountability webpage.
RESEARCH-BASED INSTRUCTION
The Essential Instructional Practices in Literacy, What Work Clearinghouse Practice Guides and Evidence for ESSA are research supported instructional practices that have been proved to have a positive impact on student achievement. Aligning our instructional practices to research and teaching the state standards will help our students be successful not only on our Michigan's State Assessments, but also in their future lives.