A teacher leader is a person who demonstrates the skills of a highly effective teacher and can positively influence their school and community to improve student outcomes.
The Macomb Teacher Leader Program is a two-year cohort learning experience designed to develop the leadership skills of teachers in four areas: Teacher as Instructional Expert, Teaching in the 21st Century, Teacher as Team/School Leader, and Teacher as Facilitator/Mentor/Coach.

Pillars of Learning:
Teacher as Instructional Expert: Teacher leaders embed evidence-based instructional practices to reduce the variability within and across classrooms for all students as well as monitor the relationship between student learning and intended outcomes.
Teaching in the 21st Century: Teacher leaders understand the critical issues impacting schools and the students they serve leading to the creation of a classroom environment that is responsive to the social, emotional, and academic needs of all learners. They also have the knowledge and skills to effectively design, implement, and support learning in a digital world. 
Teacher as Team/School Leader: Teacher leaders engage in a principle-centered approach to both personal and interpersonal effectiveness that supports collaborative work. They implement effective leadership practices that support a model of continuous improvement in order to improve student outcomes.
Teacher as Facilitator/Mentor/Coach: Teacher leaders operate within a framework of adult learning theory and apply it to coaching, mentoring, professional learning, and professional communities.
Capstone Project (Required for completion of the project): Teacher leaders will complete a capstone project that encapsulates the knowledge and skills developed within the program.
Requirements:
Willing to implement the skills and knowledge contained within the Michigan Teacher Leader Standards
Hold an active Michigan Teaching Certificate
Attend summer, Saturday, and evening learning sessions
Complete and present a capstone project

Who: Educators interested in developing and expanding their leadership capacity. Educators that participated in the Teacher Leader Program Cohorts I-XI or the Galileo Consortium are welcome.

When: June 2023 - June 2025 (two-year cohort program)

Cost: $1200 (Macomb County Teachers)
          $1800 (Teachers Outside of Macomb County)

Registration for the 2023-2025 cohort requires completion of an application, leadership resume, and administrator mentoring agreement. These documents, the program brochure, and a draft calendar for the 2023-2024 year, can be accessed via the QR code below or by clicking here. Please download all documents prior to typing your information in.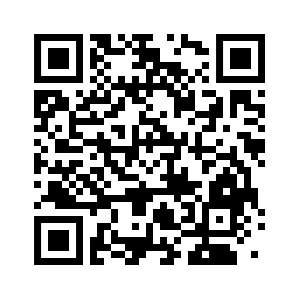 Participants must also complete an online registration and submit payment by clicking here.
The Macomb Teacher Leader Program is approved by the State of Michigan. This approval allows participants who have successfully completed the program, hold a Professional Teaching Certificate, and meet state requirements to be eligible to:
Apply for a Teacher Leader Endorsement upon fulfillment of all program requirements.


Earn an Advanced Professional Teaching Certificate. Application for this certificate is optional and not a requirement of the program. Applicants must meet state guidelines for approval.
Information regarding the Advanced Professional Teaching Certificate issued by the Michigan Department of Education can be accessed here.
Questions regarding the program can be sent to Dr. Grace Velchansky at gvelchansky@misd.net.