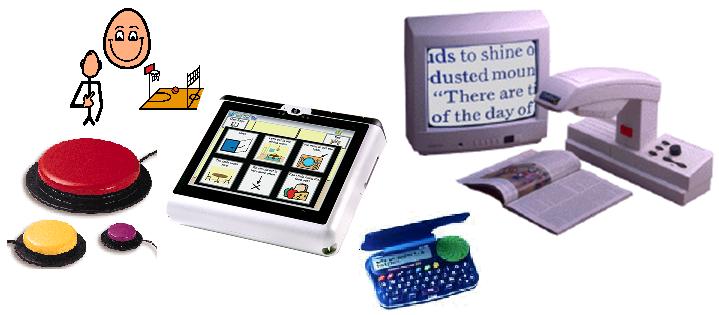 Welcome to the MISD AT Lending Library
Allowing a student to try an assistive technology device for an extended period of time is the best way to determine if the tool effectively supports the student's access to education. The Macomb County Assistive Technology (AT) Lending Library was developed to allow Macomb County teachers and students that opportunity.
The MISD AT Lending Library loans equipment to educators who work in Macomb County ISD's service area for the purpose of evaluating the effectiveness of an AT device for students who receive special education services or are on a federal section "504" plan.
It is important to remember that the first step toward effective implementation of assistive technology is a thorough assessment comprised of a multidisciplinary team including the student and parents that focus first on student's needs and the tasks they are required to achieve vs. the tools that are available. If you are unsure about what technology to use, please consult with you district's local Assistive Technology Representatives.
If you are a Pre-K-12 educator who works in Macomb County ISD's service areaand would like access to the lending library please complete the on-line registration process.
For questions regarding the AT Library, contact: ATLib@misd.net