Interviews are an opportunity to meet with an employer, learn more details about the job you are applying for and to convince them that you are the best person for that job. These meetings can be with one person, two or a whole panel (3 or more). Interviews can also take place for a scholarship, volunteer or learning opportunity. Developing good interview skills is a critical step towards landing a great job during high school and in the future. A few tips for a successful interview are listed below.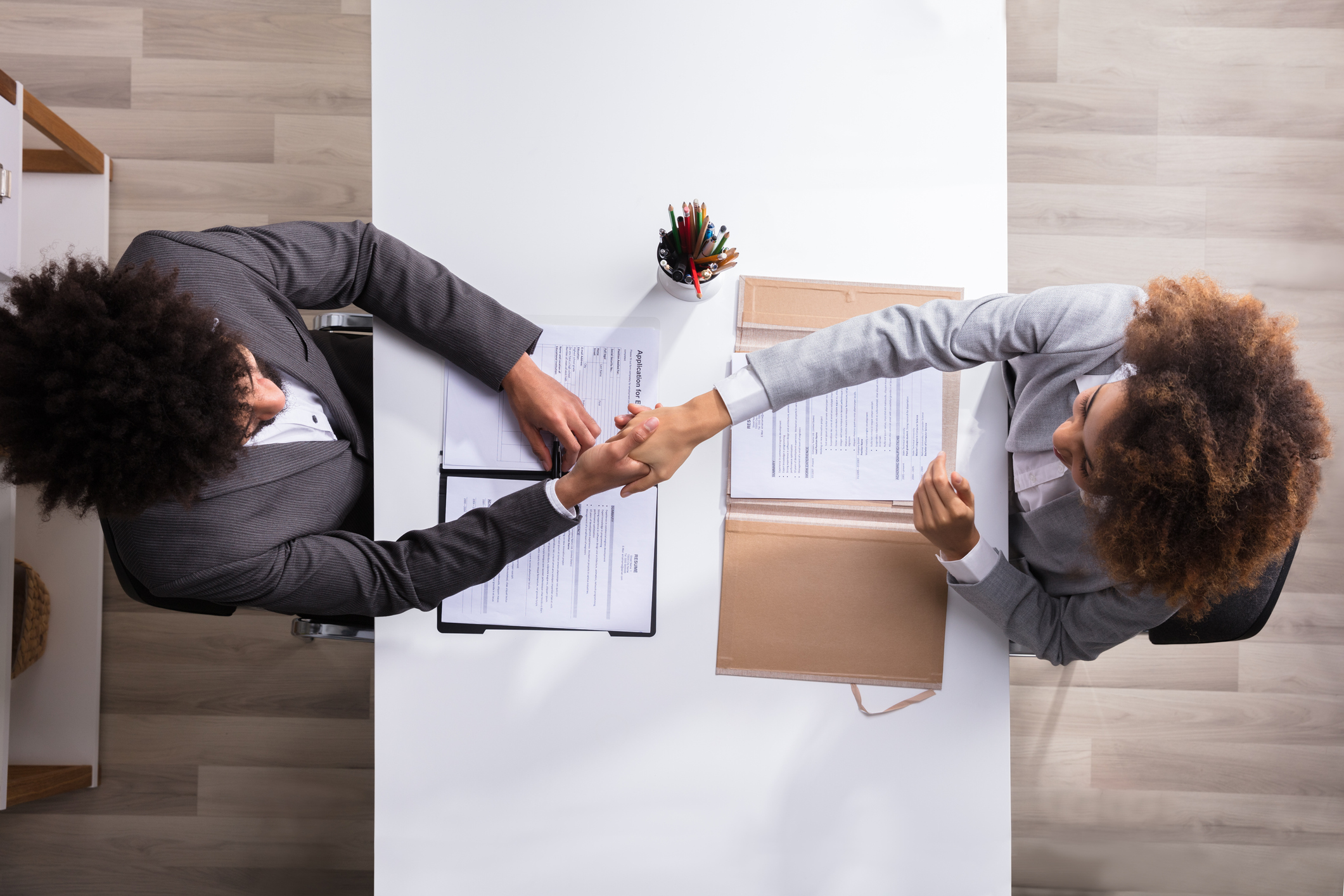 Prepare your answers to the most common questions and practice saying them from memory.
Arrive for your interview about 15 minutes early.
Remember first impressions are lasting! Your attire should be professional. Wear clean, wrinkle-free clothing and avoid garments with stylish holes. A pair of khaki or twill pants and a collared shirt for guys. Young ladies should wear a blouse with dress pants or a skirt/dress of knee length. Wear neat hair, minimal jewelry, perfume or cologne. Where applicable: wear light makeup, a neutral nail polish color and you may want to remove any face jewelry and cover any visible tattoos. 
Do research on the organization you are meeting with and prepare a few questions to ask them about the position and their company.
Bring extra copies of your resume, a notepad, and a pen to take notes.
Turn your phone off.
Be nice to everyone you meet from the moment you drive into the parking lot. You never know they are and if they can put in a good word for you or the opposite.
Shake your interviewer's hand and make eye contact with them.
At the end of the interview, be prepared to ask questions about the job.
Before you leave, get their business card(s). Follow-up that meeting by sending a thank you email repeating your qualifications and interest in the job or opportunity within 24 hours.