AAC Systems: Personal Access Method and Systems
Choosing an AAC Grid Size
Read this article from AssistiveWare for guidance about AAC grid size. It is a significant responsibility to be part of choosing a vocabulary set for an AAC user. Consideration should be given to providing the most robust system that the individual can see and touch. 
MISD Core Vocabulary Boards
For PDF versions of these boards, please email Jaimie Fons. 
NOTE: Staff working in Macomb County schools can request printed/laminate poster copies of these boards from the MISD Teacher's Workshop for a small fee. To request a board, send an email to teachersworkshop@misd.net. Be sure to include the PDF of the board you want printed, indicate the finished size of the board, and the type of lamination you need (regular or heavy duty).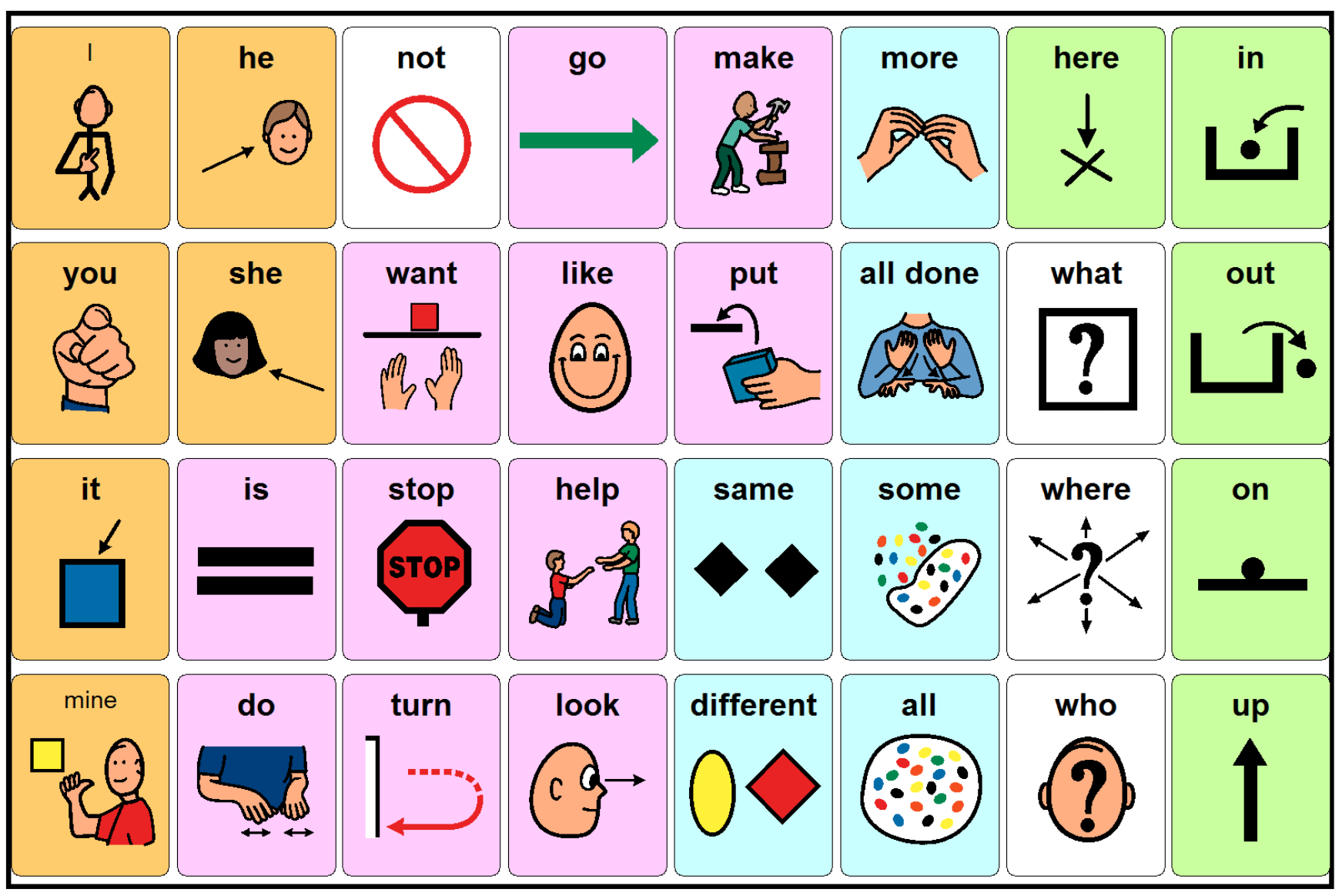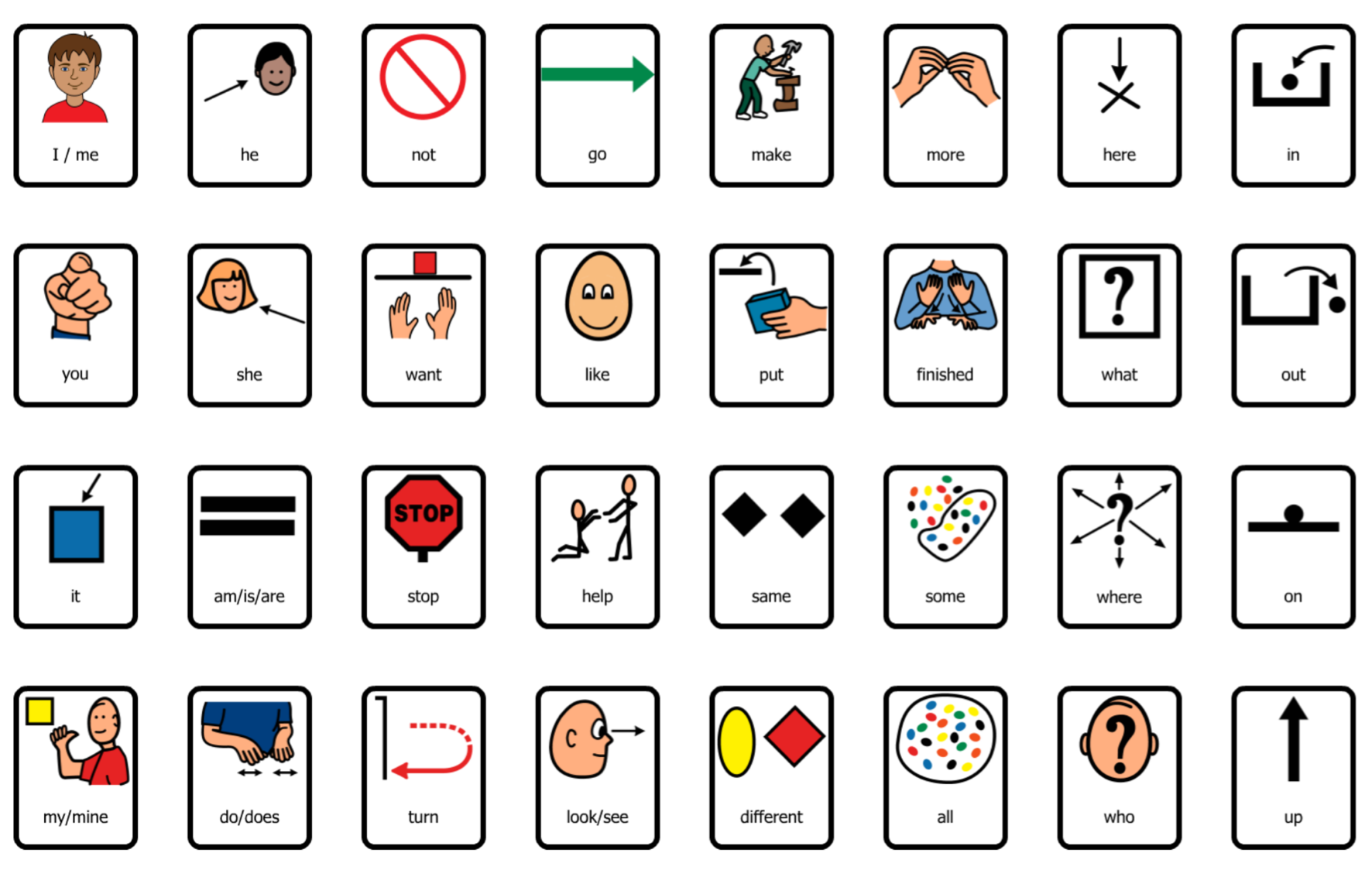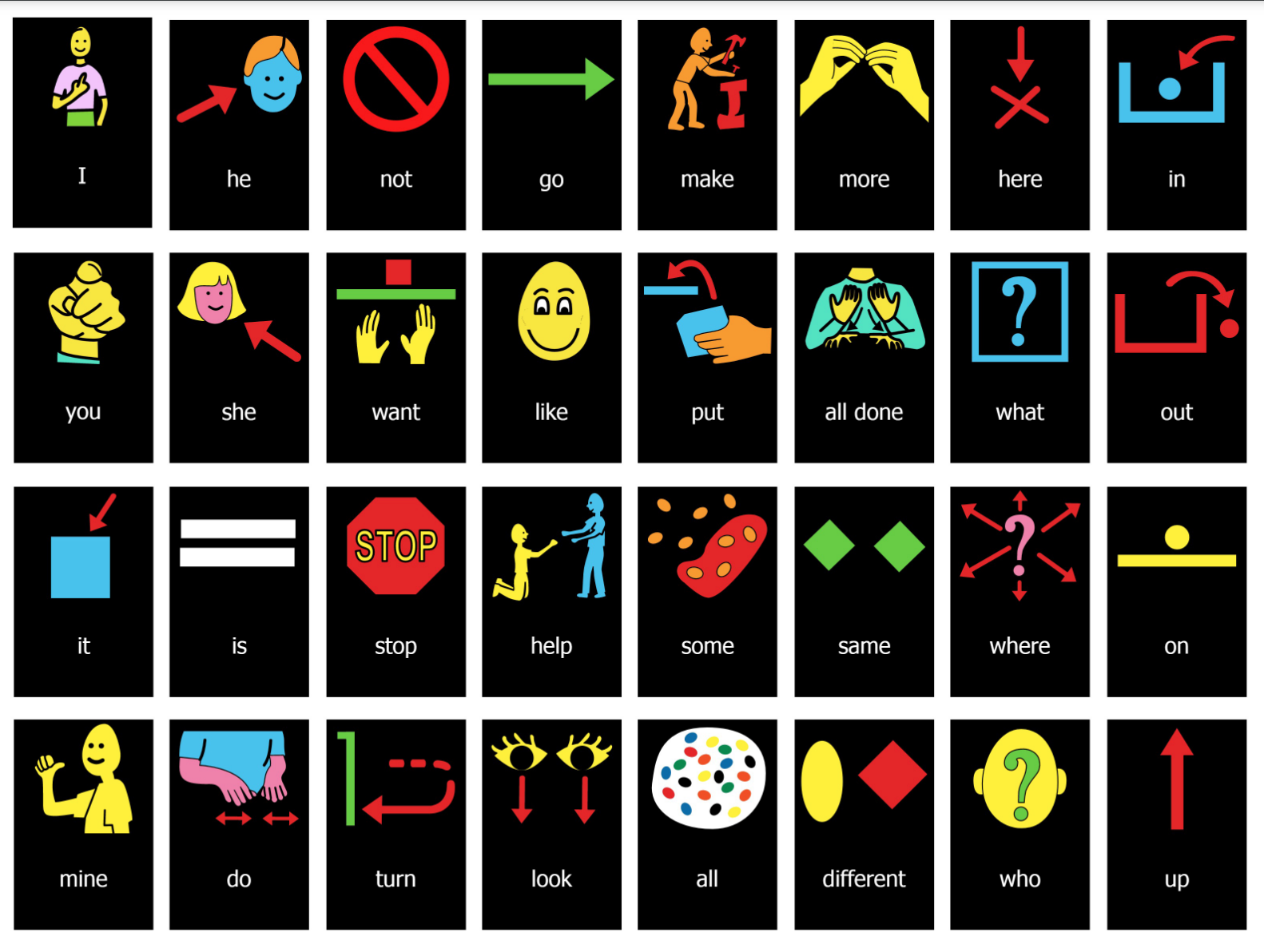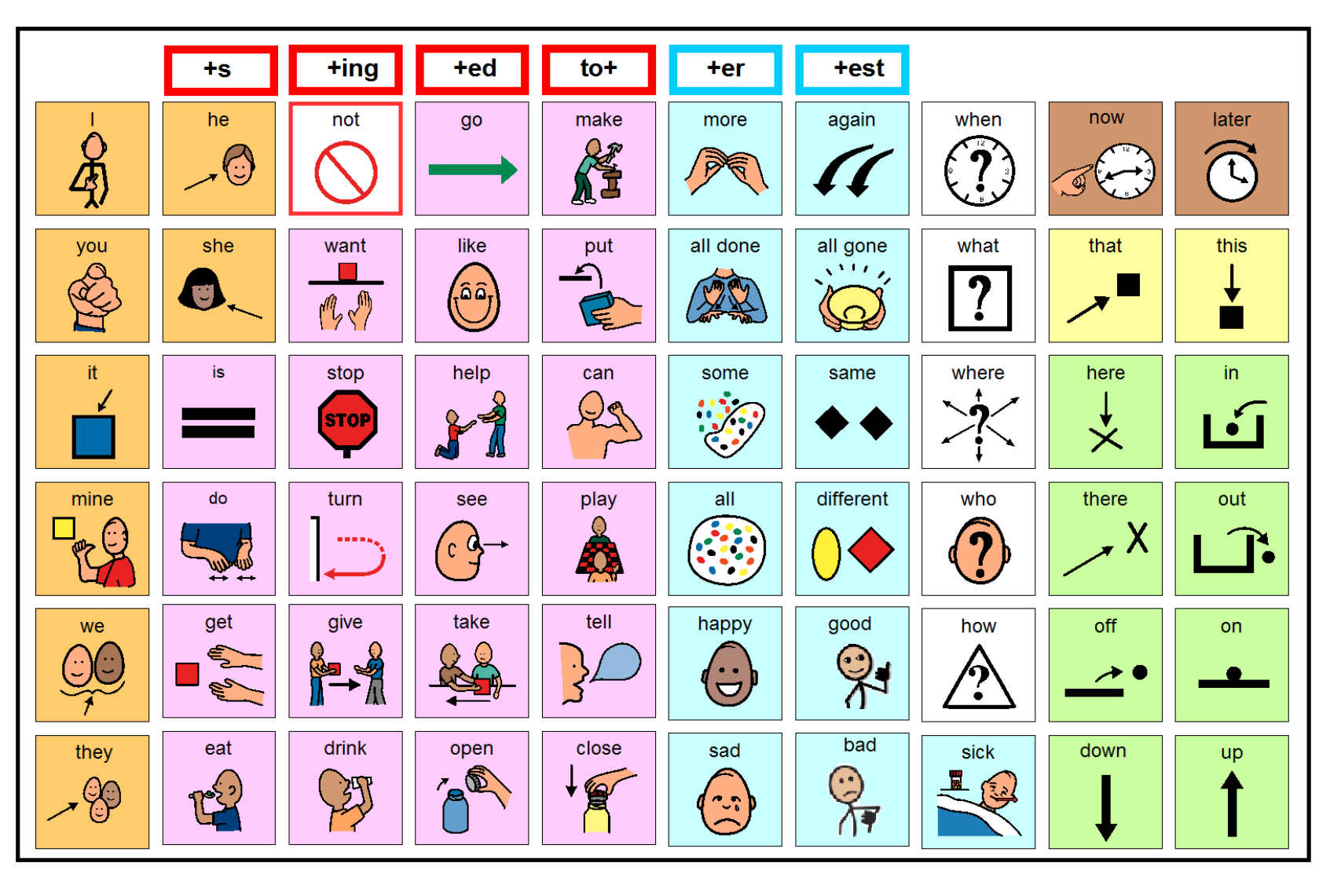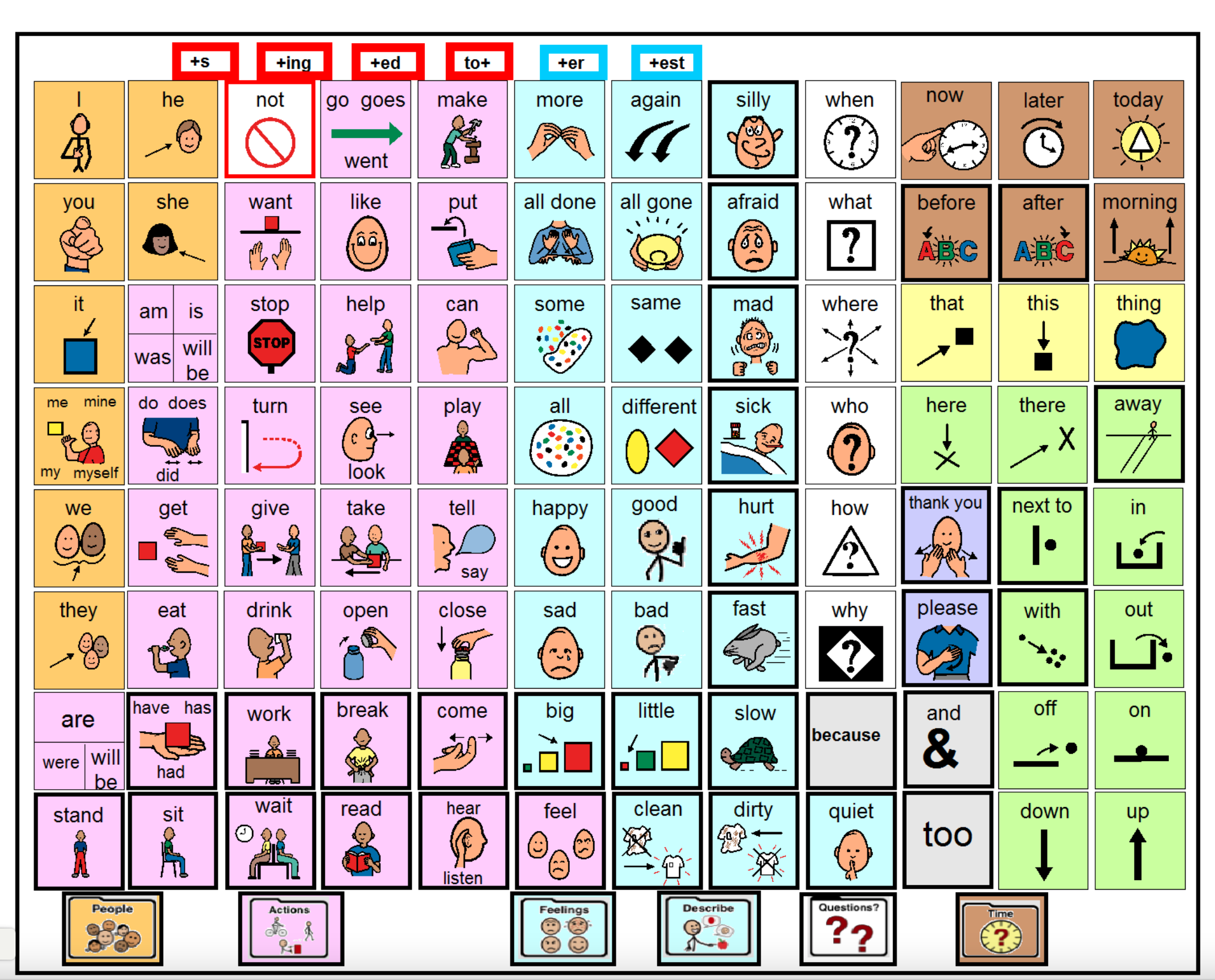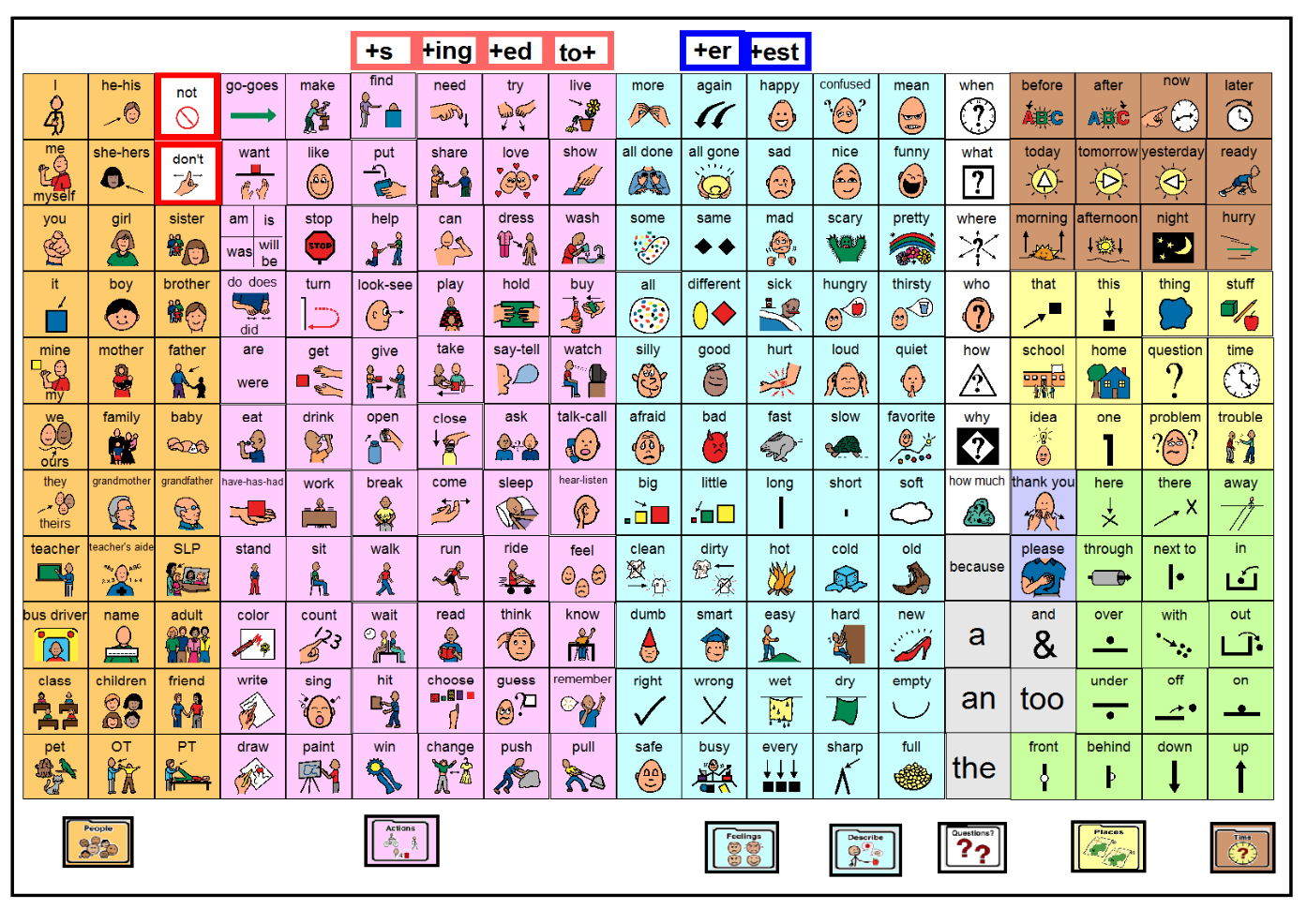 MISD Core Vocabulary for Speech-Generating Devices (SGDs)
For access to the MISD core vocabulary on an SGD with recorded speech (e.g. GoTalk 32, TechSpeak 32) or an AAC app (i.e. Proloquo2Go, TouchChat, and TD Snap), email Jaimie Fons.
Personalizing Individual AAC Systems
AssistiveWare's article "Personalizing your AAC system and vocabulary" can also support ease of use and buy-in for the AAC user.
The MISD Newly Purchased Device Checklist is available to support the process once a device is acquired for an AAC user. For access, email Jaimie Fons.