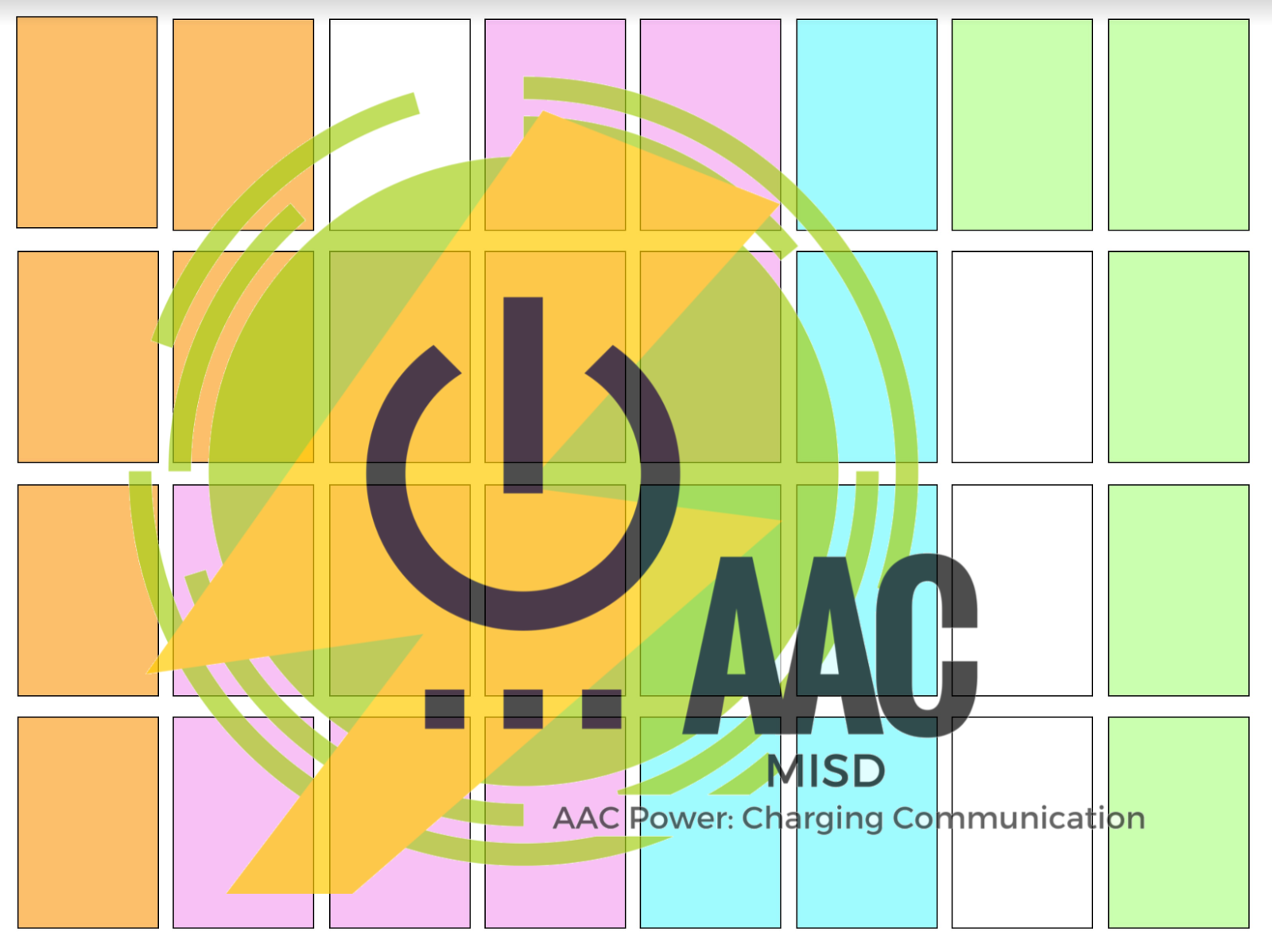 AAC Power: Charging Communication
The MISD AAC Core Vocabulary Initiative is an ongoing professional development initiative aimed at providing classroom teams including: teachers, paraprofessionals, speech language pathologists, occupational and physical therapists, and families, with the resources they need to create a learning environment that ensures that  every student can successfully communicate wherever they are and with whomever they need/choose. This initiative is for all center-based learning environments, the Macomb Infant Preschool Program (MIPP), and locally-operated learning environments. It serves learners who have cognitive impairments, physical impairments, autism, and severe speech-language impairments.
Initiative Goals
Ensure that every student will have a voice, including the students with the most significant disabilities.
Ensure that aided language stimulation (modeling AAC) and vocabulary instruction are provided for all students who will use AAC.
Increase access to communication systems for every student who has low to no speech.
Increase the use of core vocabulary in all communication activities and environments.
Increase functional use of AAC systems across environments.
Increase the functional design of systems so that they include core vocabulary, are designed for each student's physical abilities and are customized to meet their language and personal needs.
Macomb ISD AAC Initiative Framework

Partner Skills
Data
Video, Self-reflection Checklist, Model Tracker
Language
Data
Communication Assessment Outcomes
AAC Systems
Data
Communication Assessment Outcomes
A Look at the First Cohort - Six Months In
MISD "Core" Beliefs
We believe that using a systematic approach to teaching and modeling language ensures that every student will develop a voice. When classrooms, schools, and families work together to provide access to and instruction on core vocabulary, every student with low to no speech can improve their ability to communicate in all types of activities and across many environments. That means all students can learn to successfully communicate their interests, needs and desires wherever they are and with whomever they choose.